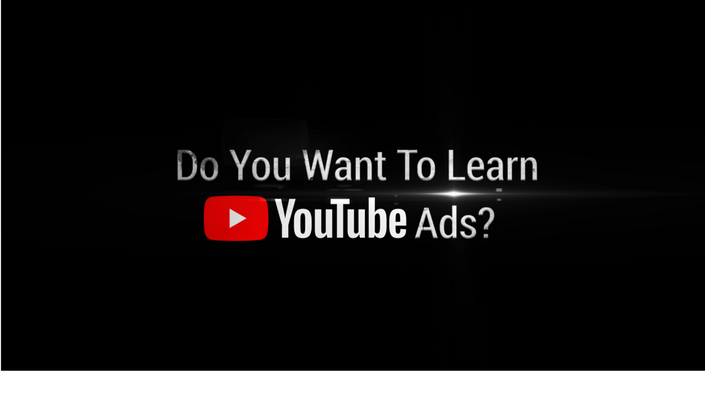 The COMPLETE Google Ads Video Course for YouTube Advertising in 2019
No Student Left Behind - From Beginner to Advanced For Businesses, Agencies and Individuals
Watch Promo
This is MORE THAN A YouTube Ads COURSE
It's a PERSONAL TRANSFORMATION
---
If you're serious about learning YouTube Advertising in-depth, this is the ONLY course that you'll need to build a rock-solid foundation. We cover everything from setting up conversion tracking to video creation to showing you actual results of campaigns so you can avoid potential pitfalls and gain valuable insights.
Who this course is for
Digital marketing agency professionals (ex: paid media managers, social media marketers) that would like to deeply learn the ins-and-outs of YouTube advertising to drive more conversions for their clients in a cost-effective way
Business owners interested in doing YouTube advertising for themselves to generate more sales or leads for their business
YouTube channel creators that want to grow their YouTube channel by getting more subscribers, views and awareness
Google Ads Video Certification test-prep to get deeply familiar with the types of YouTube ad formats, targeting methods, video campaign types, video campaign settings, and everything in-between to get you prepared to pass the Google Ads Video Certification exam
Complete beginners that have no prior experience with YouTube Advertising or perhaps Google Ads advertising in-general (no prior experience necessary!)
What you'll learn
What accounts you need if you're a business, agency or individual
How to create and setup your YouTube channel from scratch with complete step-by-step instructions and walk-through
What you need in your privacy policy to adhere to Google Ads policies
The video production equipment needed to start creating YouTube ads videos
How to setup Google Ads conversion tracking
How to setup Google Analytics
How to use Google Tag Manager
A gentle introduction to the ONLY Javascript you need to know
How to setup enhanced ecommerce using Google Tag Manager with and without a plugin
Learn what auto-tagging is and if you need it
How to track form submit conversions and event conversions
Learn the key differences between video and display campaign types
Learn about every display and video campaign setting so you know what they do
Learn about Google Ads goals and how this decision impacts your future advertising options
Learn every ad group-level setting
Learn what targeting methods are and why you should proceed with caution
How to target with multiple targeting methods
How to use display campaigns and display ads to target YouTube
How to create every YouTube video ad format
What each video ad format looks like and where it appears on YouTube (with examples)
How each video ad format is charged (bidding strategies)
How to use Google Web Designer to create display ads
How to put interactive features on your videos (CTA overlays, end-screens, cards, etc.)
See tons of live YouTube video ads examples
How to create and define a complete, actionable marketing plan checklist to prepare you for launch
How to write an effective story and storyboard for your YouTube video ads
Real examples of me shooting a video ad in my home so you can see the process
How to use Adobe Premiere Pro and Camtasia (to name a few) to edit your videos
Ways to create videos WITHOUT being in front of the camera
How to upload to YouTube with the right settings for YouTube video ads
See what happens when I set my own campaigns live (gain valuable experience from my learnings before spending your own money)
Learn how to use Google AdWords Editor
There's more but this list is getting too damn long!
Why this course
You WON'T find this much information packed into a single course on the topic of YouTube Advertising.
This course took 4 months to make. Every video was methodically planned out to provide you with the best step-by-step learning path possible to learn Google Ads video advertising.
This course is 10 courses in one. You will learn many technologies that could be entire courses by themselves: Google Ads, YouTube channel creation, Google Ads Editor, Google Web Designer, Storyboarder, Adobe Premiere Pro, Camtasia, shooting videos, and much more.
Expert support! I am here to help you every step of the way. Bring your toughest questions. Give me your toughest business challenges. If I can help, I will.
What most people don't know is that there are a lot of people flocking to the income opportunity of creating online courses. What a lot of them are doing is throwing together courses on every topic under-the-sun where they're not necessarily experts in to make a quick buck. I am NOT one of these course creators. I have 10+ years of real, actual, hands-on experience being the backbone of paid search for a digital marketing agency. I worked with every type of advertiser from small local businesses to Fortune 100 clients. I worked in the trenches every day testing, pulling levers, pushing buttons and learning what works and what doesn't.
A lot of other YouTube ads courses only cover the basics. My course really is a COMPLETE Google Ads Video course for YouTube Advertising in 2019. We cover everything from advertising with Google Ads to actually shooting your videos and the equipment you need.
Updated regularly! YouTube Ads is constantly evolving as Google changes things up. When you take this course, it will be up-to-date. If something new comes out, I will be updating this course as-needed.
Your Instructor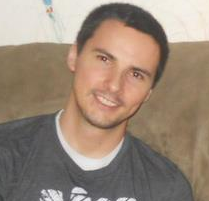 I am a Paid Search expert, Python programmer, and Data Scientist.

I worked 9+ years behind-the-scenes as the backbone of paid search for a +50 person digital marketing agency. Every day I was deep in-the-weeds solving problems, optimizing client accounts, mentoring and testing new marketing features and strategies.
At one point, the agency had onboarded far too many clients for one person to handle. My options were: work harder, or work smarter. I chose to work smarter and built several PPC desktop software programs such as: PPC Campaign Generator and Keyword Grouper.
Eventually though, not even my software or Excel was enough. That's when I bit-the-bullet and committed to learning Python Programming. Learning Python has allowed me to scale my work efficiency to completely new levels. Mundane, boring tasks can be done in minutes instead of hours or even days. In other words - it gave me super powers to do the work of 10 people, seriously.
Once I had Python skills under my belt, that opened up the world of data science and machine learning. I've built countless predictive models that allowed me to transform, aggregate and make sense out of mountains of data to make data-driven decisions.
Oh, and I also have a B.S. in Finance... complete waste of time.
Course Curriculum
Course Introduction
Available in days
days after you enroll
Google Ads Video Certification
Available in days
days after you enroll
Why YouTube Ads, why now
At the dawn of every major advertising platform, there's always been a brief window of opportunity for those who get in early and learned the ropes.
Right now, YouTube advertising is that opportunity.

YouTube Ads in 2019 has Cost-Per-Views (CPV) for as little as $0.01. This means you only pay $0.01 if somebody chooses to view your video after 30 seconds*, otherwise, you don't pay. Furthermore, viewers can't skip your ad until the first 5 seconds, so you have 100% attention where they have to listen to your message no matter what.
It's in this brief time period that you have to hook them and get them interested in your products or services. My school of thought on this subject is to create videos that are highly relevant to your targeting to maximize your view rate and keep those viewers watching your video as long as possible.
Imagine if you could harness the sheer traffic volume of YouTube and steer the relevant traffic towards your business or service. It's that exact strategy that we teach in this course. In-fact, everything in this course is done with a "direct-response" marketing mindset. I'll teach you how to advertise, measure and be data-driven in your YouTube Video Advertising.

But it won't be like this forever...
As more and more advertisers start to catch on and realize the value of YouTube ads and video advertising, advertisers will pile in. Google will then gain the power of being more selective with their video advertisers and raise the bar of their quality standards.
Those who advertised with low-quality videos will be at-risk for account suspension. Those who made every effort to abide by Google's policies will keep their account in good standing.
I'm here to show you how to get in on this opportunity NOW in 2019 and to also give you the right skills and knowledge you need to do it right from the start.
Frequently Asked Questions
When does the course start and finish?
The course starts now and never ends! It is a completely self-paced online course - you decide when you start and when you finish.
How long do I have access to the course?
How does lifetime access sound? After enrolling, you have unlimited access to this course for as long as you like - across any and all devices you own.
What if I am unhappy with the course?
We would never want you to be unhappy! If you are unsatisfied with your purchase, contact us in the first 30 days and we will give you a full refund.
Do I have to be in front of the camera?
No. I'll show you several ways to create videos ads for YouTube. Your ultimate goal is to produce a video that's effective in getting viewers to take action. This can be done by being in front of the camera, and not being in front of the camera.
Is YouTube Ads right for every product / service?
No. If your profit per sale is smaller than $10 (let's say), you will have a hard time vs someone that has a profit per sale of $50. The higher your profit is, the more wiggle-room you have. For a simple example, if the all-in cost of your product to manufacture and ship costs $10, and you sell the product for $15, that leaves you with a break-even point of $5 to spend on YouTube Ads.
What equipment do I need?
I depends on the type of videos you want to produce. There are many different styles of videos. If you want to talk in front of the camera, you're going to need a camera or cell phone at minimum. A microphone, lights, and video editing software would also be recommended. If you were doing other types of videos, you might just need software to do it. If you were hiring someone to produce videos for you, you' don't need any equipment.
Is this course up-to-date for 2019?
Yes. I make every effort to keep my course updated but Google Ads and video campaigns specifically is in a state of constant evolution right now. The Google Ads engineers are changing the interface around regularly. Some changes are minor or cosmetic, others are major. If you find that anything is out-of-date, you can leave a comment and I will rush to update the content!
What is the level of effort involved?
To make YouTube Ads, you need to produce videos. Producing videos is obviously harder than making text ads. That's actually a strong reason why you SHOULD learn YouTube Ads! Few people right now are willing to put in the effort. If you do, you can beat the "YouTube Ads gold rush" that's coming. If you don't, you can look back at this moment and say "I should have gotten started back then."
I promise you, if you go through this entire course, you will learn Google Ads video advertising and how to advertise on YouTube.
I want you to enroll because you deserve to be treated right. I want you to go through this course, and come out the other end a raving customer completely happy with your investment.
With the knowledge in this course, you could EASILY go out and start working professionally at a a digital marketing agency making $50K and more to start with no prior experience.
Click the Enroll button now and start your transformation!